Finding the right lighting for your home is important, and so is choosing the right bulbs for every room. Do you want a warm and inviting atmosphere or a well-lit work area to see every detail? Learn which LED bulbs have the color temperature you prefer.
Warm white and cool white refer to color temperature, which is measured in kelvins (K). The higher the number of kelvins, the whiter—or cooler—the light. The lower the number, the yellower—or warmer—the light. For a color similar to that of an incandescent bulb, opt for a LED bulb between 2,700 and 3,000 K.

Follow these steps to find out what type of lighting you need to create the mood you want:
In each room, try out the different color temperatures LED bulbs offer (warm white, soft white or cool white).
Determine the type of bulb that would work best for each of your fixtures.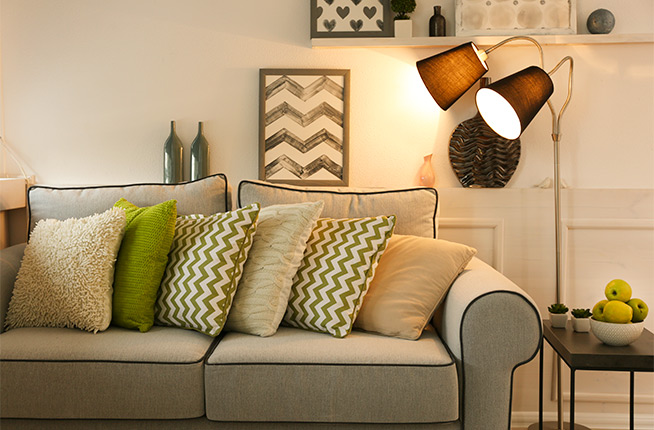 LED bulb shapes