In winter, it pays to save electricity
If you were offered a business solution to lower your electricity bill and contribute to the collective effort to support the energy transition, would you seize the opportunity? Here in Québec, our winters put offers like that within reach! Learn more about winter peaks and how they can drive savings for your company.

What's a winter peak?
In Québec, most homes and commercial buildings rely on electricity for heating. When temperatures drop, we all use a lot of electricity at the same time. Significant increases in demand often occur in the mornings and evenings (between 6 and 9 a.m. and 4 and 8 p.m.), when we're heating and using energy-intensive appliances.

Those spikes are winter peaks, which can also come about when bad weather damages power lines, causing temporary outages. Winter peaks happen between December 1 and March 31.

Rest assured, Hydro-Québec can meet the demand. However, it must make substantial investments, just as it has for the past several years, to maintain the system's robustness. On occasion, Hydro-Québec may also have to buy electricity that's more expensive and less green on neighboring markets. So it's important to spread out the demand for electricity more evenly.
Why take action?
When you reduce your electricity use in winter, we all win.
Collectively, when we consume less energy, we're helping to limit electricity imports, which helps keep rates as low as possible. We're also supporting the electrification of several economic sectors without having to build new energy generation and transmission infrastructure.
The individuals and businesses that shift their consumption outside peak periods by enrolling in energy efficiency offers save money, too. There are a number of tools for business customers who want to do their part:
Three rewarding solutions for businesses committed to fighting climate change and limiting the need to turn to non-renewable energy sources!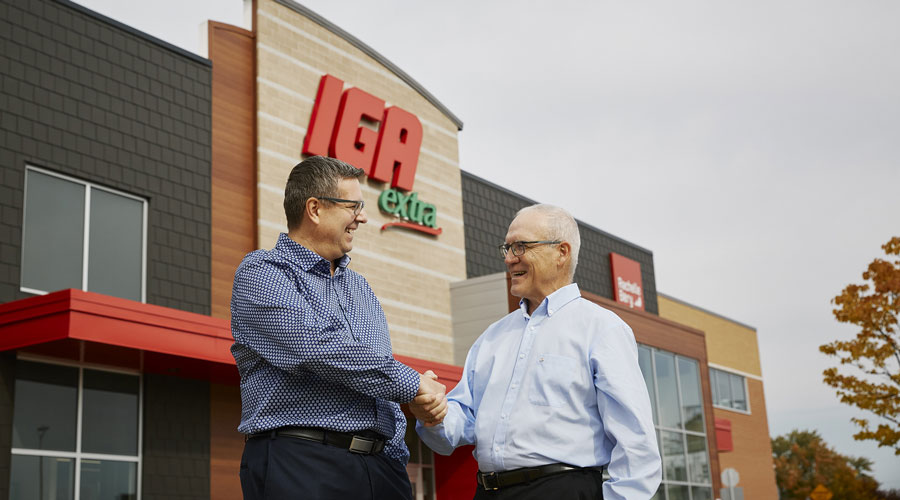 Tangible results
Some local companies are already participating in the collective effort. Last winter, the Convivio food co-op, which operates three IGA supermarkets in the greater city of Québec area, earned a credit of nearly $70,000 on its electricity bill with the DR Offer and the support of Hydro-Québec and power management specialists every step of the way.
When we all do our part
In winter 2021–2022, business customers reduced their electricity use by 1,213 MW during peak periods—nearly the equivalent of the output of Jean-Lesage generating station!
With the electrification of numerous sectors, including transportation, demand will continue to rise over the next few years. By reducing their electricity consumption, businesses play a key role in accelerating the energy transition.
Being energy wise when it really counts is a business strategy that makes perfect sense.
Now, it's up to you to do your part and collect your savings!
Discover our offers
How can we help you?
Have any questions? Call or email us.
Business newsletter
Stay informed on our energy efficiency programs and our demand response offers.